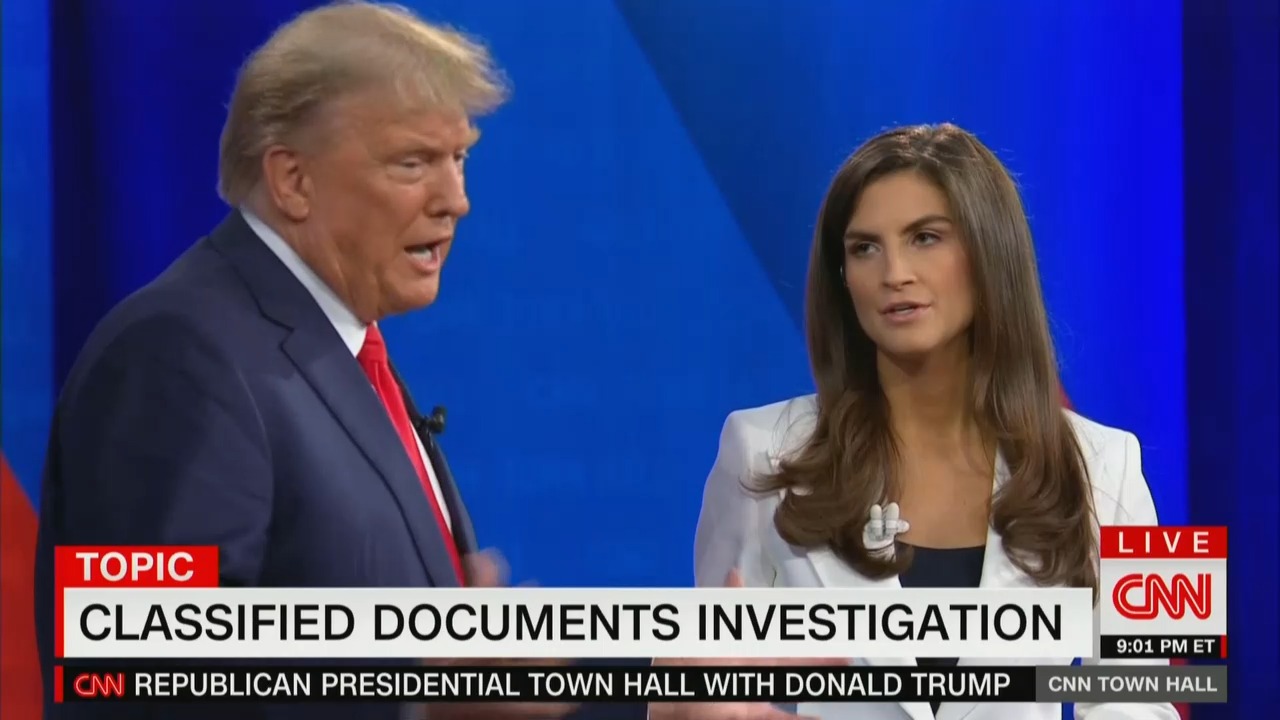 Fox News Geraldo Rivera took aim at Donald Trump's much-hyped masculinity on Friday while reflecting on Trump's CNN town hall performance on Wednesday night.
Rivera, who has one of the more bombastic online personas among Fox hosts, wrote on Twitter:
I've liked President Trump over the decades through thick and thin, even after I pledged never again to support him after January 6th.
But when he called Kaitlan Collins "nasty"
I felt like spitting. It was so unmanly.
Rivera, who co-hosts Fox's top-rated show The Five, was referring to a moment toward the end of the event, in which moderator Kaitlan Collins tried to push back on Trump's aggressive style throughout the town hall by reacting in kind.
Collins asked Trump about his retention of classified documents, saying, "Joe Biden didn't ignore a subpoena to get those documents back like you did (crosstalk) But that's the question that investigators have, I think, is why you held on to those documents when you knew the federal government was seeking them and then had given you a subpoena to return them."
"Are you ready? Are you ready? Can I talk?" Trump shot back.
"Yeah. What's the answer?" Collins pressed.
"Can, do you mind?" Trump cut in.
"I would like for you to answer the question," Collins replied.
"It's very simple to answer," Trump insisted as the two tussled.
"That's why I asked it," replied a frustrated Collins.
"It's very simple to… You're a nasty person! I'll tell you," Trump shot back as the audience laughed and cheered.
The CNN event received a quick and fierce backlash among pundits and observers, with CNN's own media reporter Oliver Darcy writing, "It's hard to see how America was served by the spectacle of lies that aired on CNN Wednesday evening."
The post Fox News Host Pans Trump as 'So Unmanly' For Insult Leveled at Kaitlan Collins first appeared on Mediaite.